Jewellery designer Hannah Warner made a second visit to Nairobi with Anno's Africa in March 2018. This time she concentrated on developing the nail art that she had started on her first visit [below] when she also worked on jewellery design. Through kind donations she was able to bring a professional manicurist and nail artist, Imarni Ashman, with her to teach further skills to the kids in the Kibera Slum. After a couple of days teacher training, Hannah and Imarni held a class with 16 young girls at KAG school in Kibera and taught a range of nail art skills. The kids absolutely loved the programme, as did the five adult trainers who also participated. Also through donations they were able to bring 4 full portable nail kits so there are plenty of materials for the weekly workshops that have been set up for the girls to continue to practice their new skills to perfection - and hopefully move on to careers in this field in the future!
Thank you Hannah and Imarni for your time and wonderful work with the children (as recently featured in the Evening Standard).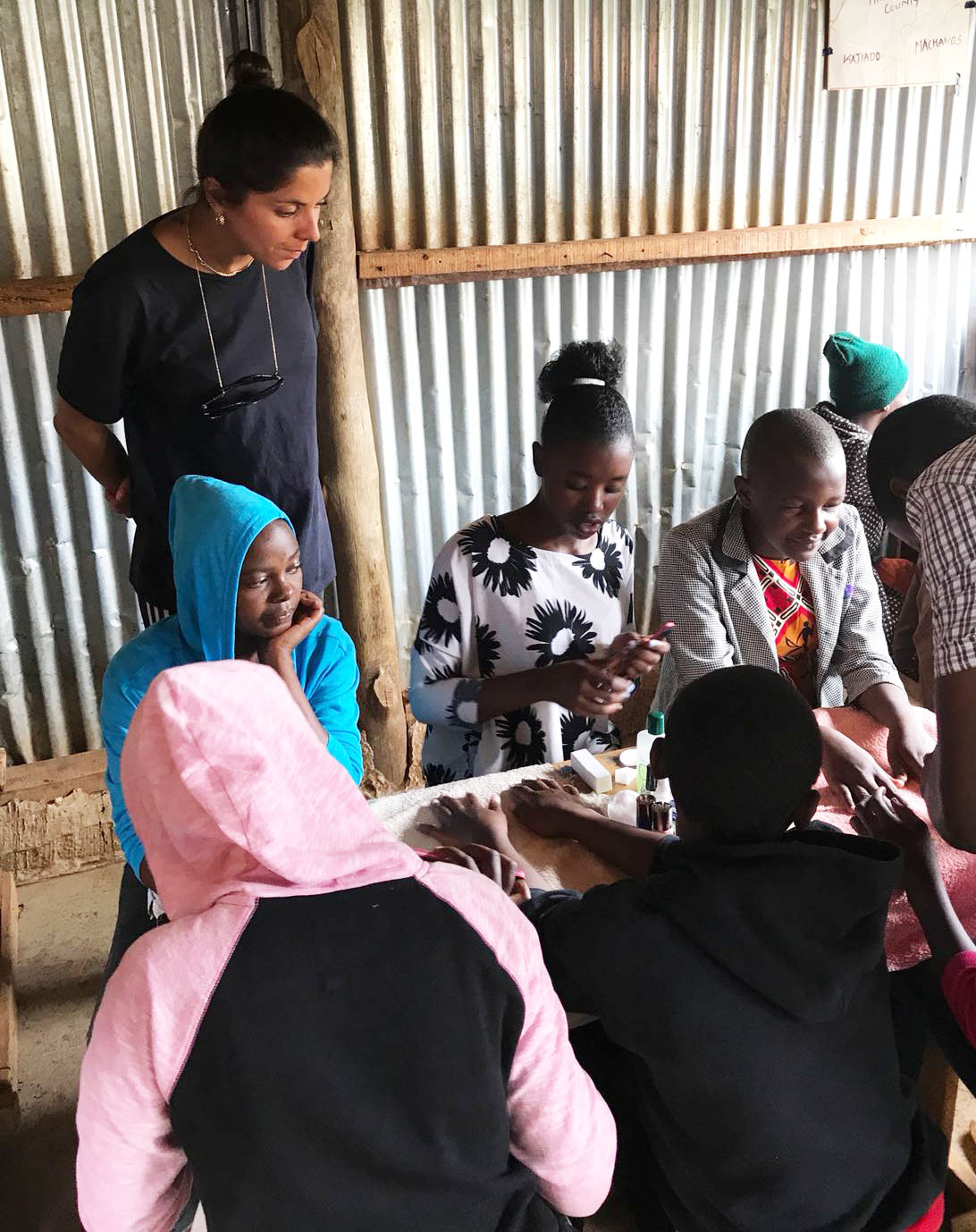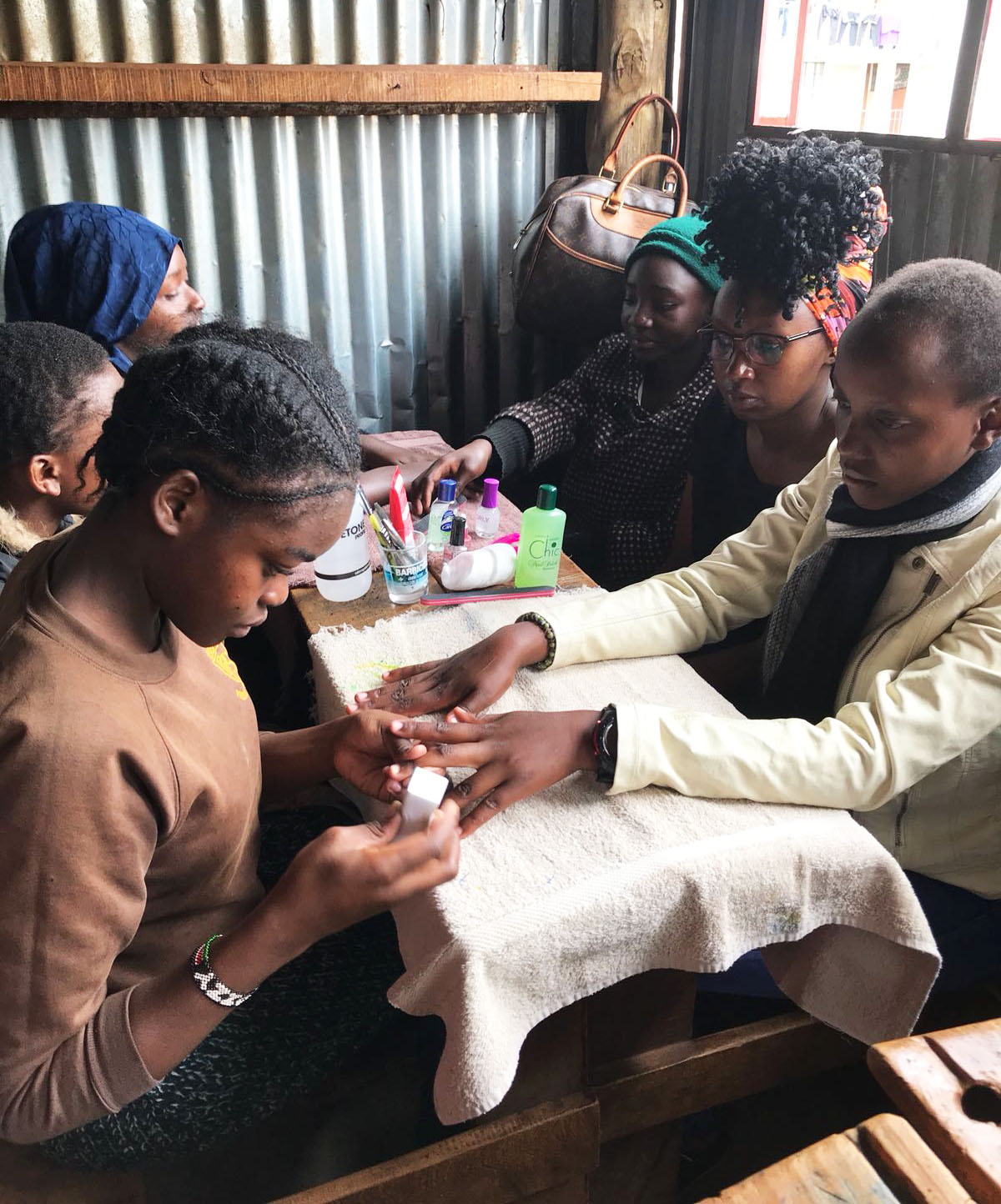 Jewellery Design Project with Hannah Warner
In November 2016...
We ran a special new class in Nairobi that we hope to extend next year to a full-blown jewellery design project. UK designer Hannah Warner (www.handhnails.com ) came to Kibera and introduced some of our Kenyan teachers and children to her speciality - "Nail Art". She also experimented with jewellery made from pieces of sea glass collected from various UK beaches over the last few years. The results were really beautiful and the kids and their trainers LOVED their two weeks with Hannah. Hannah is now raising money to advance the project so that the children can learn this new design skill, which we would eventually like to tie in with the planned course in fashion and photography that we hope to start in 2017 in Kibera....